Preschool Program
Inspiring Curiosity and Active Learning
Tiger Land Child Care's Pre-school program understands that children are ready for more involved activities and are eager to explore the "hows" and "whys" of the world. Our experienced teachers recognize these needs and create lesson plans that are active, hands-on, and relevant to the children's interests. We encourage the emergence of more complex levels of play as children strive to make connections between what they already know and what they want to learn.
By integrating science, cooking, art, music, stories, and dramatic play into every part of the learning process, we continue to build a solid foundation of knowledge through engaging activities.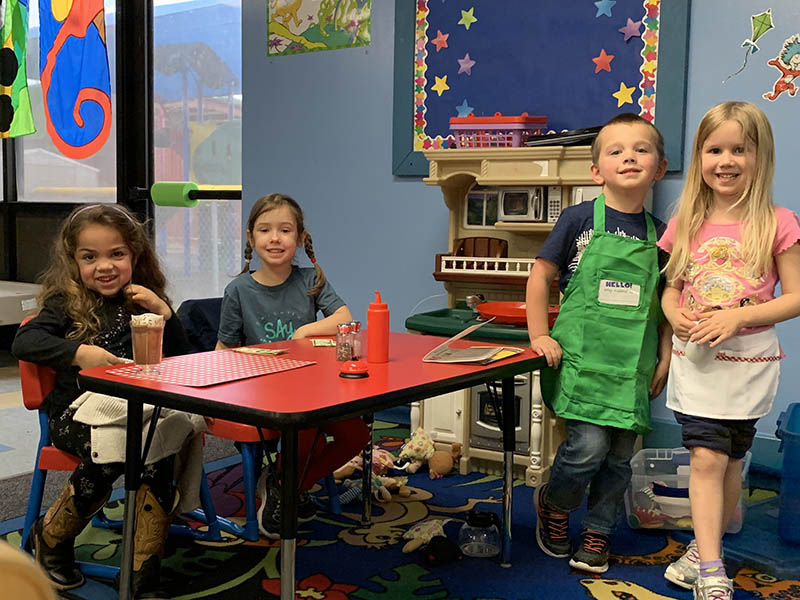 Play-Based Learning and Academic Preparation
Our Preschool classes utilize the Abeka curriculum, maintaining a focus on center-based learning through play. While we embark on the academic path to prepare children for Pre-Kindergarten and Kindergarten, we recognize the significance of developing strong social skills. Throughout the majority of the day, we prioritize helping children become good friends and students. Teacher-led activities, including circle time, music, games, and other interactive experiences, promote respect for authority and an understanding of the importance of transitioning smoothly through daily routines. We establish early expectations, such as cleaning up their own workspace, walking in a straight line to the cafeteria, and practicing good hygiene.
Letter and Number Recognition and Fine Motor Skill Development
In our Pre-School classrooms, there is a strong emphasis on letter and number recognition. Through a variety of activities, including circle time, manipulative play, and arts and crafts, children engage with "textbook" materials and hands-on experiences. Our teachers utilize developmental checklists and age-appropriate training to design activities that align with the weekly center-wide thematic topics.
Our focus at Tiger Land Child Care is on developing fine motor skills, specifically in the area of writing skills, to provide a strong foundation for the Pre-K class. We document each child's progress throughout the school year by saving samples of their work in a portfolio, allowing parents to witness their development firsthand.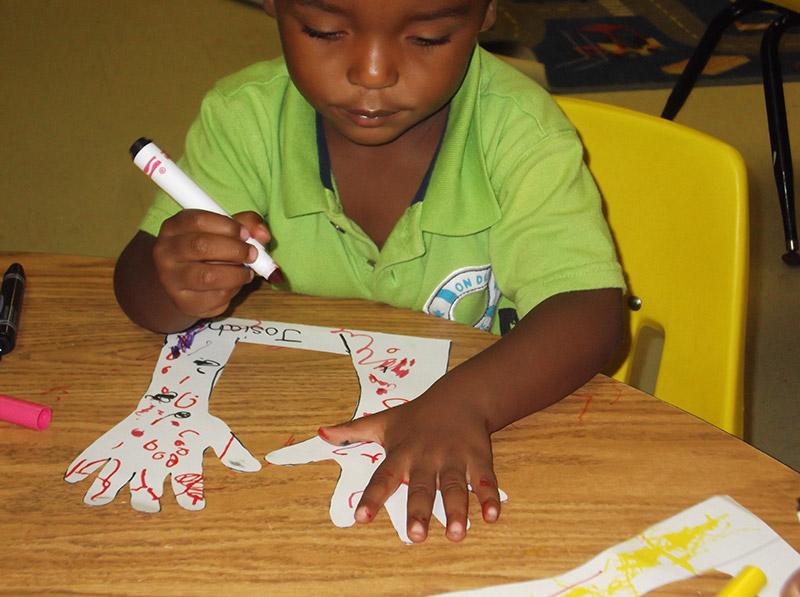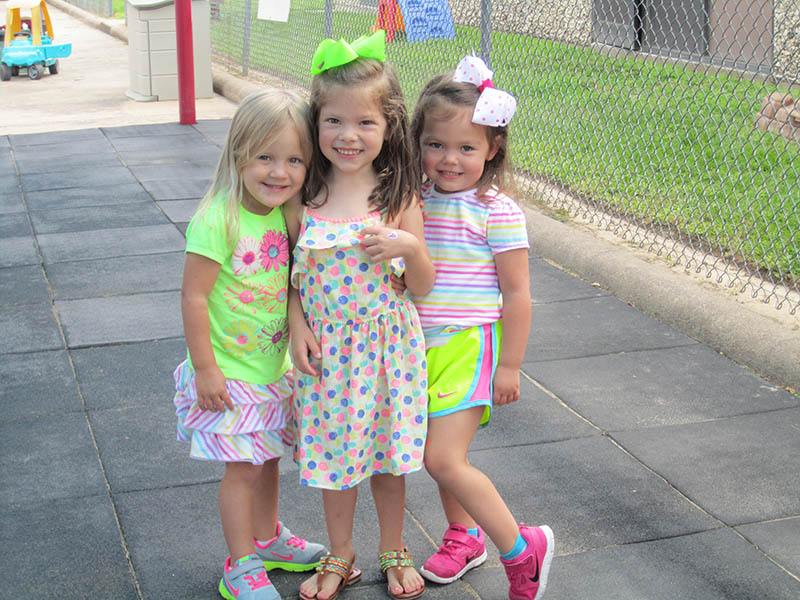 Engaging Outdoor Play and Additional Learning Experiences
Our Preschool classrooms have their own dedicated playgrounds, featuring slides, swings, basketball hoops, and playhouses. These spaces provide opportunities for outdoor exploration, physical activity, and social interaction. On days when the weather is unfavorable, we make use of the atrium play center, where children can engage in different learning experiences beyond their classrooms. This indoor play area offers unique opportunities for growth and discovery.
Promoting Health and Exercise: "Stretch & Grow" Program
In addition to our regular curriculum, our Preschool children participate in a weekly exercise program called "Stretch & Grow." This program focuses on promoting health, physical fitness, and the development of gross motor skills. Through fun and engaging exercises, children learn the importance of staying active and maintaining a healthy lifestyle.
Join us in our Pre-school Program, where we foster curiosity, active learning, and social development through play-based experiences. With our comprehensive curriculum, experienced teachers, engaging outdoor spaces, and additional learning opportunities, we are committed to providing a well-rounded educational journey for your child.