Toddler Program
Exploring Independence and Social Skills: Ones Classroom
Our Tiger Land Child Care "Ones" classroom is specially designed for children transitioning from our older Nursery classrooms (approximately 18 months) up until approximately 24 months. Here, we place a strong emphasis on fostering independence and motor skill development. We understand the importance of social skills, such as sharing and playing with peers, which is why we utilize a "Centers" based play approach in the classroom and atrium play center.
Through various activities, children have opportunities to engage with different learning centers and develop essential social skills. They are also introduced to "Circle Time," where they learn to sit and focus during brief teacher-led activities, including arts and crafts projects, story time, and music.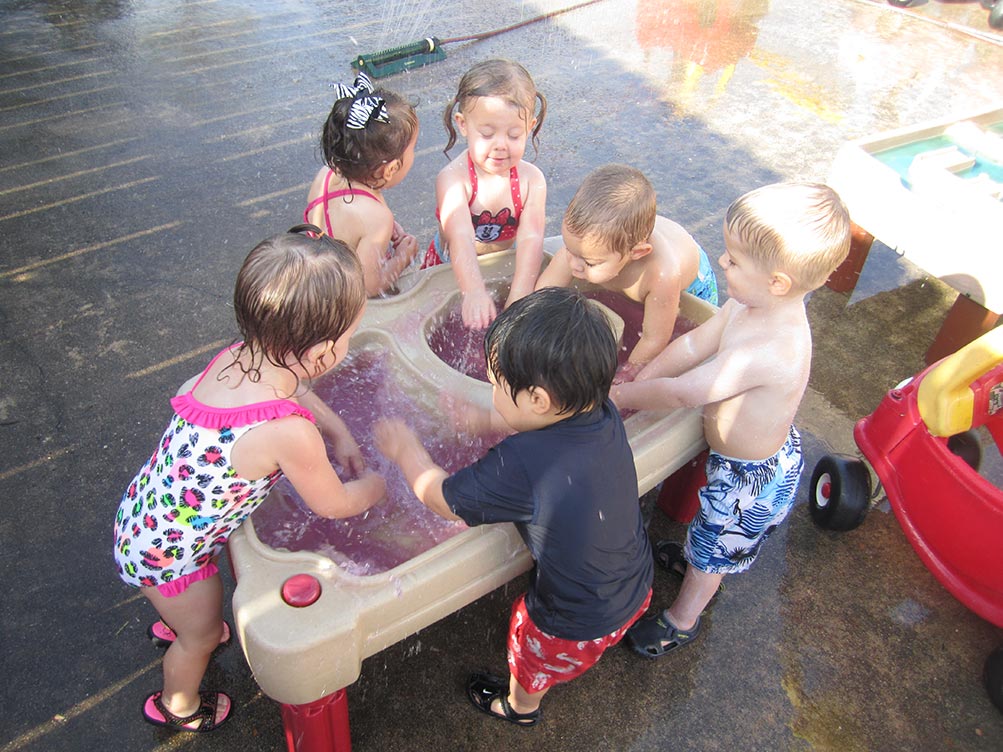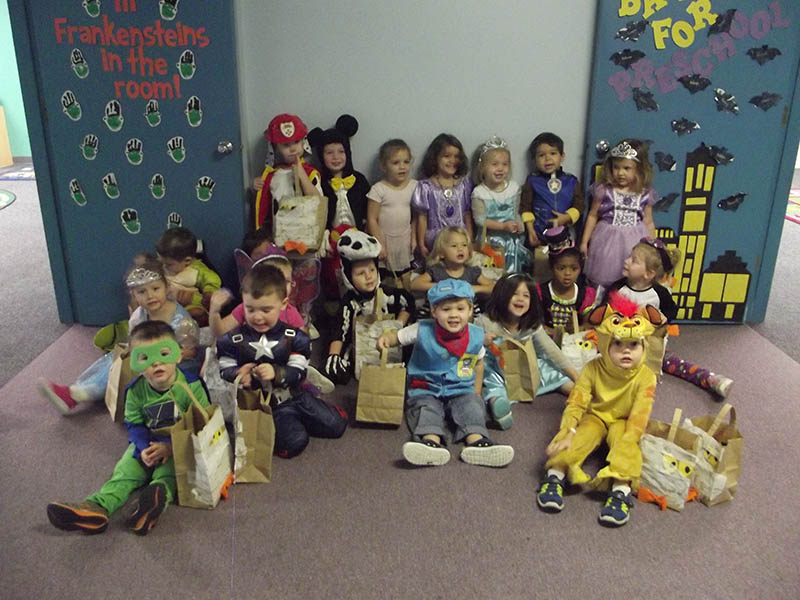 Preparing for Growth and Self-Sufficiency: Twos Classroom
Our Twos program consists of several toddler classrooms, where potty training becomes a significant focus. Typically, children reach this milestone between 24-36 months of age. Each classroom is equipped with two separate bathrooms, making the potty-training process more accessible and efficient. We closely collaborate with parents to reinforce the routines used at home, understanding that it takes a joint effort to achieve success in this area. By working closely with families, we share tips and strategies that we have found effective in the classroom.
Learning through Play and Exploration
In our Twos classroom, we continue to prioritize a play-based approach to learning. Our teachers utilize the Abeka curriculum, developmental checklists, and age-appropriate training to design engaging activities within our center-wide weekly thematic topics. Through various learning centers, children explore and develop their fine motor skills by using crayons and other art mediums. They also begin the process of basic number, shape, and letter identification through puzzles, manipulatives, and books during circle time and table time activities.
Nurturing Development through Arts, Crafts, and Music
Tiger Land Child Care's teachers incorporate a variety of arts and crafts activities to further enhance fine motor skills and unleash children's creativity. Through books, rhymes, and music, we introduce colors, shapes, and the beginning stages of letter and number recognition. These activities are carefully planned to make learning interactive, enjoyable, and age-appropriate.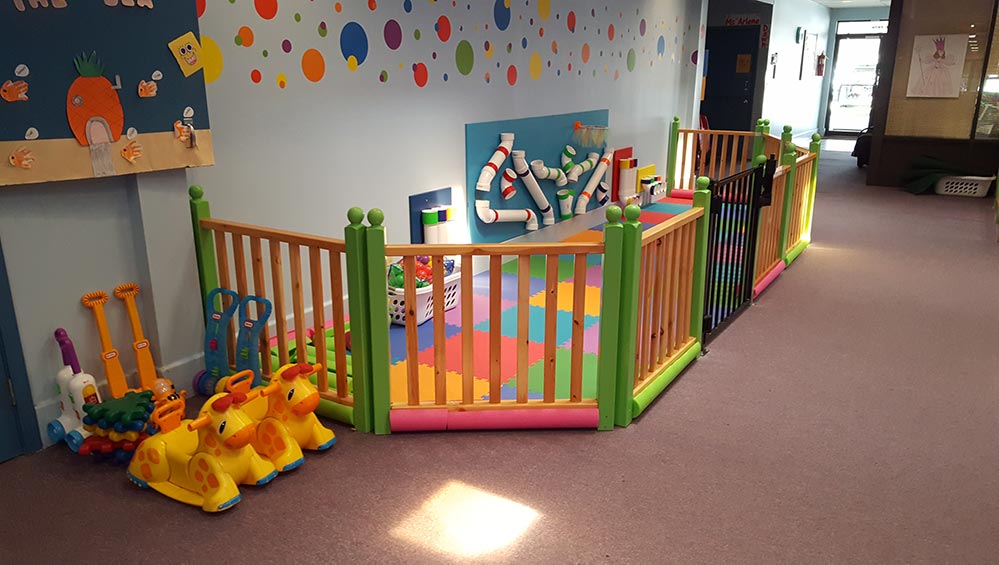 Holistic Development and Self-Care Skills
In our Toddler Program, we focus on the development of both fine and gross motor skills, while also promoting self-sufficiency in feeding, potty training, and self-care. Throughout the day, there are at least two circle times for teacher-led activities, including storytelling, singing, flashcards, and other interactive learning manipulatives.
Exploring the Outdoors and Indoor Play
Our toddlers have their dedicated outdoor play area, featuring a variety of surfaces and structures that promote gross motor skill development. With stationary playground equipment, riding cars, and playhouses, children have ample opportunities for imaginative play and physical activity. In addition, our atrium play center provides riding toys, soft play structures, ball puzzles, and sensory tables, ensuring engaging play options even on rainy or hot days.
Join us in our Toddler Program, where we foster independence, social skills, and a love for learning through hands-on activities, play, and exploration. With our experienced teachers, carefully curated curriculum, and stimulating play environments, we are committed to providing your child with a nurturing and enriching educational experience.